Hubby's Christmas Present
I don't wanna ask hubby to buy me something, honestly even I wanted so many stuff like another digital camera aside from his SLR gift on my 29th birthday and an external flash for my 3oth birthday recently. I am also dreaming of a diamond ring, a dress, shoes, bags etcetera…etcetera…But you know what? I can't think of any of them when he ask me what I want.  I always ended up saying "You is all I want" oh cut the crap! Why is myself saying that?! LOL!
So this Christmas, I really wanted to have a new running shoes coz my old shoes hurting my feet. I am supposed to buy this for myself but I don't have extra so I asked him if he can buy me and viola! I guess he's in a good mood so he bought me these!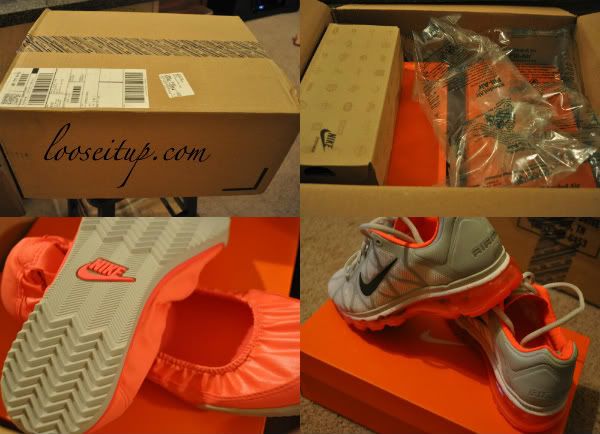 Thanks my dear! I have that I don't have a picture of me wearing it coz nobody wants to take a picture of me 🙁
It looks orange but it's not… look the color here —>>>
Sharing this to ORANGE TUESDAY