"Me Time" Balloon Making
Did you know that as of the moment while taking photos and writing this meme, I am taking my special "ME TIME" alone in our house?
My kids are in the pool with their daddy right now. I can't join them because I am now  doing something important. I am pumping balloons for the birthday later this afternoon!
Look at me, taking photos using the FB profile "take your photo' thing 😀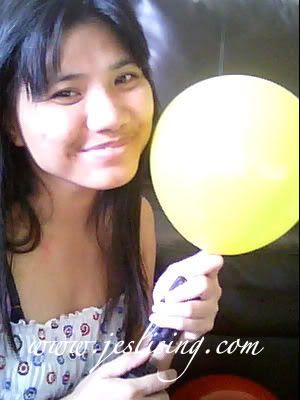 I am alone for 3 hours now! 😛
Such a ME TIME!